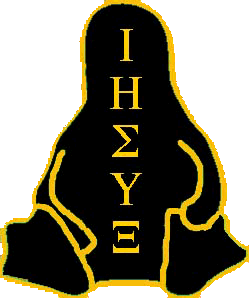 Welcome to the Jesux home page
The distribution that will not lead you into temptation
Jesux (pronounced Hay-sooks) is a new Linux distribution for Christian hackers, schools, families, and churches. There is already a core distribution being prepared, based on RedHat's distribution.
Jesux will aim to be an environment that is pleasant for Christians to work in, with all the amenities a Christian might expect, and when possible, free from worldly influences.
What is different about Jesux?
Below is a short list. As we get more information, we will put it here. Send more suggestions to jesux@pobox.com. Send your suggestions for content in the bookmark, fortune, and .newsrc files, too, and we will start posting some of this stuff.
default fortune file contains quotes from the scriptures, Augustine, C.S. Lewis, Chuck Swindoll, etc.
Christian Enlightenment themes featuring Jesus, the cross, and other Christian icons
Login screen has full text to Lord's Prayer and Pledge of Allegiance, with Christian and American symbols

Provide alternate screens for non-Americans, perhaps

Pregenerated Netscape bookmarks and .newsrc files pointing to prescreened Christian web sites and newsgroups
cal(1) includes Christian holidays
Special hack of emacs "M-x doctor" mode, "M-x pastor"
Optional technical support and basic counseling services provided by Christian hackers

The current plan is to double up the tech support line as a crisis line, where people in need can be redirected to people who can really help them

Online Bible in King James Version

no other versions will be provided by default; we feel the KJV is the only English version that can be fully trusted

Addition of /usr/dict/kjv.words (exhaustive)
Removal of some of the RedHat games

we don't play them much, but several of you have noted that some of them are clearly inappropriate

Squid proxy server (plus squidGuard) bundled and configured for blocking illicit web sites (including a regularly updated list of illicit sites and URL patterns to install on your own; we will be looking for mature and diligent volunteers to help maintain it)
Optionally disable logins on Sunday, the day of rest
bash(1) is default

the "Bourne-Again" shell is already the default; but we like the shell, and we love the name :)

chmod(1) accepts hexadecimal modes, such as 0x01B6
qmail replaces sendmail as the standard MTA (sendmail was written by a prominent homosexual)

we are considering postfix too, due to popular request

Hierarchical user structure, so parents and teachers can easily access children's files without needing to become root
No encryption provided; Christians have nothing to hide

We have had concerns about the "no encryption" item ... but no worries, crypt(3) will still be there. Sorry for the confusion, we do not generally consider it as encryption, though, of course, technically it is. But since it is generally unsuitable for anything other than password authentication, we don't see any problem with it.

No cracking utilities provided; SAINT can be acquired from us later, after the user has proven his worth
All new code will be provided under the Christian Software Public License, an Open Source-compatible license. Go ahead and check it out. The final CSPL is very similar to the BSD license, where the required advertising is the text of John 3:16 from the King James Version of the Bible. (Note: the requested requirement that only Christians could redistribute the code was considered and rejected, in accordance with the "No Discrimination Against Persons or Groups" section of the Open Source Definition. We actually agree with this section of the OSD ... the more people that use our software, the more that see the Gospel; the more that distribute it, the more that advertise His word in His name!)
Also, we are seriously considering changing some fundamental OS features. The idea would be that function calls and features suggesting evil and otherwise pagan ideas would be changed.
abort(3)
kill(1)
references to "daemon"
NOTE: we do not believe words are inherently bad. We simply do not like these words because of their connotations in different contexts. You do not have to agree, but you will not change our minds. However, because this is not a point of religious contention but of linguistics and meanings and associations, and because the solution seems like the easiest one to implement, the current plan is to provide symlinks, headers, macros, etc. so that the existing names will still exist, but those who want to use alternate symbols (words) can do so.
In the interest of getting out a functional system, these will all wait for some future release anyway.
When will it be out?
Jesux will be here in late December (hopefully before Jesus arrives :). Contact jesux@pobox.com for more information. Ask to be put on our announcement list.
Latest News
We have been asked several times about "corporate information." We are not a company, and will not be. We are volunteers doing this in our free time, and seek not a dime of profit, not a penny of contribution or charity. We have all been involved in open source projects for a few years, and this one is no different in that respect. It is different in that it is closer to our hearts and can possibly make a real difference in people's lives.
We have been getting lots of requests about whether or not this site is a hoax. We understand the reasons why, but it saddens us. What has become of our society that it is so hard to believe that people are earnestly seeking to do good in God's name, to follow Him, and to help others through the power of the Holy Spirit? Please do keep the mail coming, but don't bother asking us if this is a hoax. We are here to do what we think is good and right. We don't have time to answer such frivolous mail anymore. Please keep all your other messages coming, though! We still don't have time to answer all of them, but we answer what we can, and we will add you to our announcement list if you request it. Thank you!
Apologies: We rightfully criticized slashdot.org previously, but we did not do so with a loving spirit. For that, we apologize. We still will not bow to the media, we do not need the media, and we will succeed in providing a distribution for you. If God is for us, who can be against us?
We are considering making the first distribution of Jesux as a set of patches over the most recent RedHat distribution. This will make "time-to-market" quicker, and make distribution easier, too. Many of you have requested that we post what we have, so people can start using it, and participating in the development. We are planning on it! Be patient; good things come to those who wait. :)
We are getting great feedback (even from some of you who don't like us, or what we are doing). Keep it coming!
---
Finally, brethren, whatsoever things are true, whatsoever things are honest, whatsoever things are just, whatsoever things are pure, whatsoever things are lovely, whatsoever things are of good report; if there be any virtue, and if there be any praise, think on these things. (Phillipians 4:8) As such, this site is conformant to HTML 4.0 strict and CSS1.
This page last updated Wednesday, September 29, 1999, 13:51:07 PDT